What will Ireland be like in 20 years' time? It's a fundamental question that no one can answer for sure but, based on what we do know now, we can make informed and strategic choices now about what kind of challenges and opportunities we will face in the future. For example, we know that there will be more of us – as many as a million additional people in Ireland and we will be on average older, with the number of people over 65 double current levels. But where will they live? Where should they live? How will they access the services they need? How will they move around?
We can expect this and many other changes in the coming years, so it is essential to set out an overall long-term plan for the country. If we want our country to be the best it can be, we must ensure that development and services are located where all of our people can best be served. In other words, that the right development can take place in the right places, at the right time.
As a nation, we have the opportunity to look ahead and shape long-term planning over the next twenty years or more, in the form of the Ireland 2040 Plan. This is your opportunity to have your say about what should Ireland be like in 20 years' time. If we can envisage the type of outcomes that we would wish to see, then we can start to identify the steps that we might take to get there.
As well as considering what future we want for our people and communities, this process will have implications for the types of infrastructure that we may need in the future, how we relate to our environment and how we adapt to the pressures and costs of climate change. We must also consider interactions with Northern Ireland and our wider marine territory. It will be critical to identify what needs to be done to ensure that we can put a coherent plan into practice and to achieve success.
Whilst we can predict that much will change, the values we share as a society will largely remain intact. In an increasingly globalised but uncertain world, our sense of belonging to community and place, our unique artistic and cultural inheritance and the value we place on social justice, a European model of inclusion and 'fair play' are key 'place-making' assets that set us apart. Our distinctive values and strengths – distinctly Irish, proudly European, outward looking, welcoming, dynamic, progressive, flexible, problem solvers, opportunity makers, community builders, cultural creators – will both inform and require a uniquely Irish approach to planning for our country's and our communities' future.
I encourage all of you to consider what kind of Ireland you want see in 2040 and have your say on how we can best plan for Ireland's development to 2040 and beyond.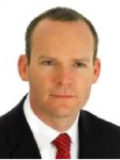 Simon Coveney T.D.
Minister for Housing,
Planning, Community
and Local Government